COVID-19 High Tech Visors
COVID-19 High Tech Visors
News 07/05/20
Headbands for visors are currently being produced with resin cavities.
 The steel mould design is about to be launched :)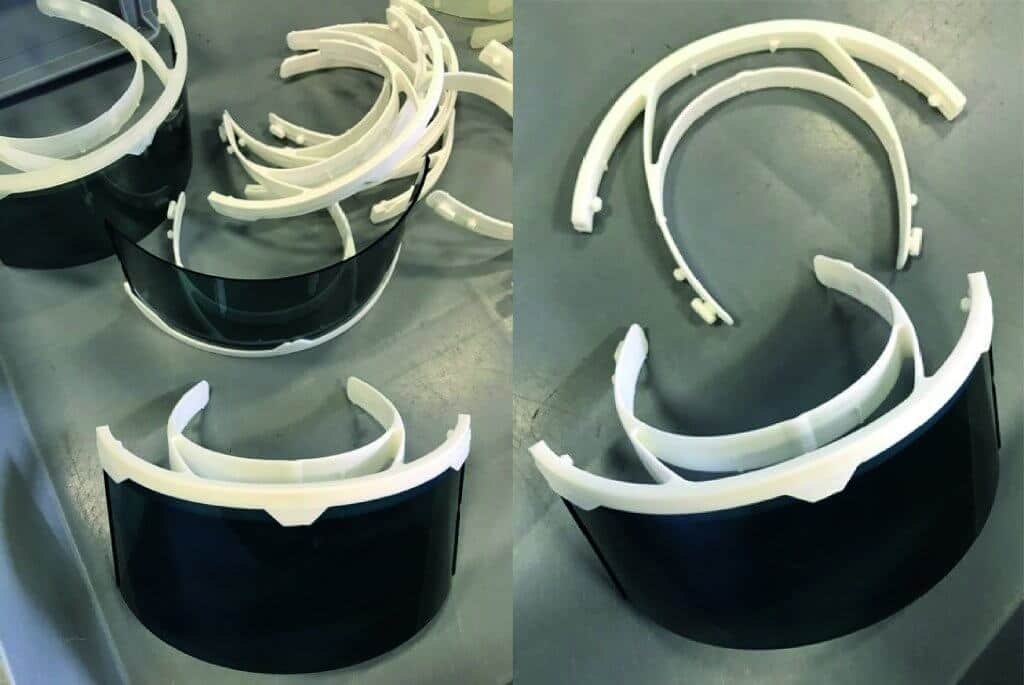 8/04/20
We are proud to be able to contribute to helping hospitals and healthcare workers with the design and realisation of visor made in France.
It is a team effort and involvement of various plastics industry  players of #PlasticsVallée which will allow to distribute these visors in order to improve everyone's safety and, among others, of the healthcare workers.
Several types of visors are being developed in order to offer an optimum satisfaction and make them more widely available.
#SMP #Moules #Mouliste #Mould #Industrie #Plasturgie #PlasticsValley #HautBugey #Jura #Covid19 #Coronavirus #Innovation #Francais #FabricationFrançaise #Sécurité #Protection #Equipe #NosSoignants #TousMobilisés #Ensemble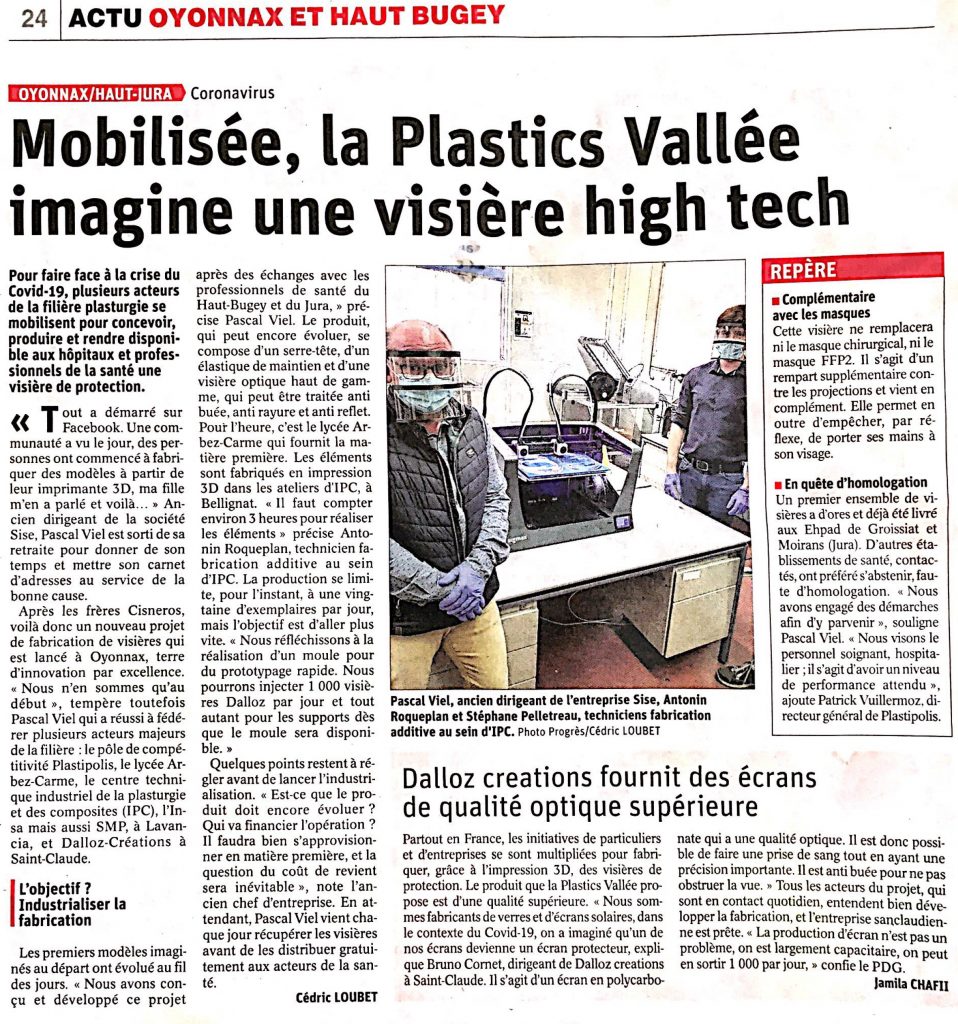 See all the news